NEW Color Corrector Pens by Annika Maya Cosmetics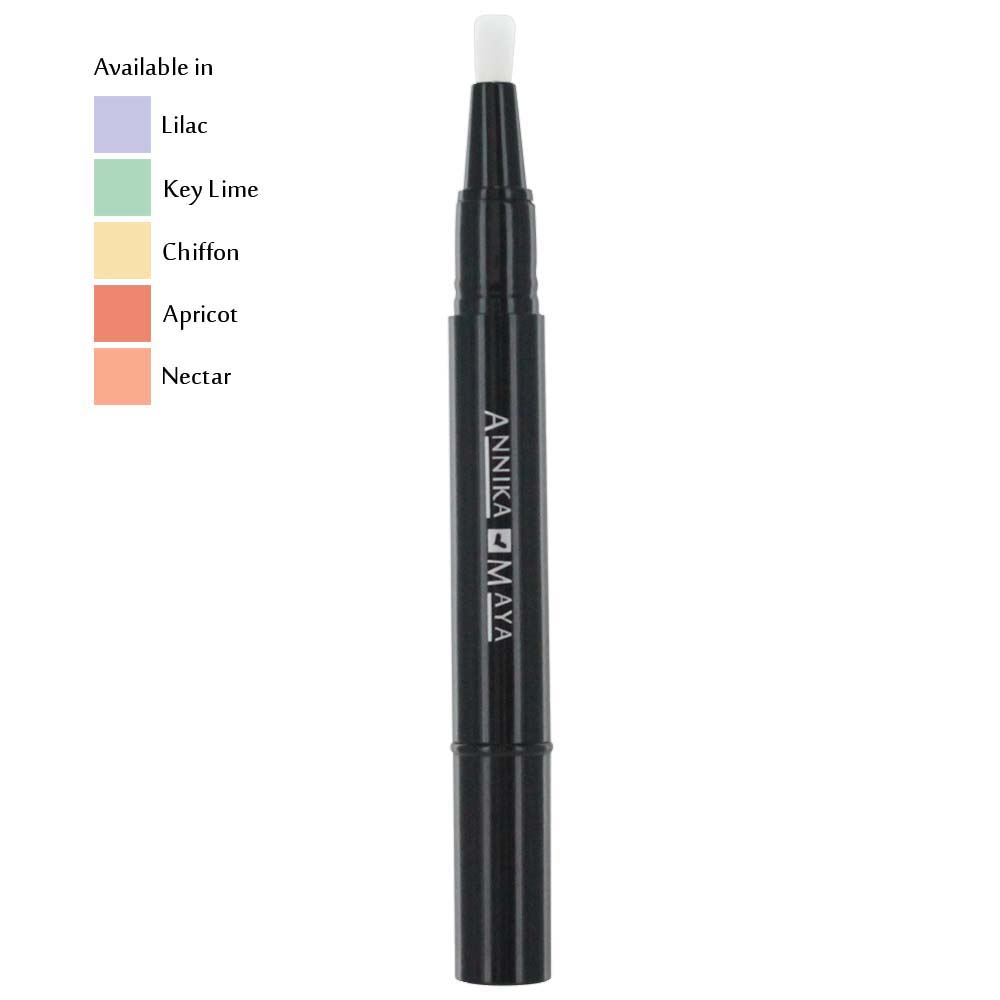 Looking to color correct your complexion but unsure what product to use?
Try Annika Maya Color Corrector Pens.
Colors apply feather light and are infused with photo-reflective pigments to help minimize the appearance of skin imperfections. Their advanced formula visibly evens out skin tone for a more uniform and youthful complexion. Botanical extracts help to gently eliminate fine lines and wrinkles. Contains minerals and vitamins to condition and protect. Light build-able formula for all over application. A luxury cosmetic product at an affordable price.
Available in five shades to address the following concerns:
Lilac - Neutralize dull/yellow skin
Key Lime - Neutralize red/ruddy skin
Chiffon - Neutralize dullness & brighten skin
Apricot - Neutralize dark circles & spots (for darker skin tones)
Nectar - Neutralize dark circles & spots (for light to medium skin tones)
Choose the color(s) that are right for you. Apply directly to skin with built in brush applicator, then blend with sponge or fingertips. Follow with foundation and powder to even out skin tone.