A squad of Manizers? Score!!!!!
Nov 6th 2018
Brand New palette from theBalm!
The Lou Manizer'sQuad palette has just been released and it is perfect for the holiday gift giving season.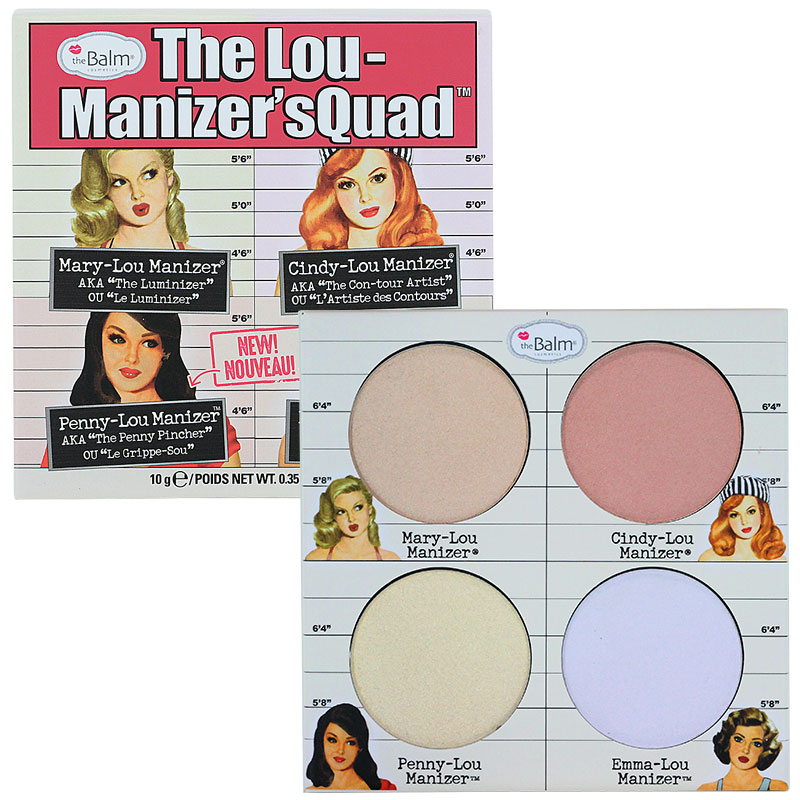 theBalm Manizers are a highlighter, shadow and shimmer all in one glorious product. Now there's even more WOW! factor as you get four Manizers in one convenient palette. Mary-Lou and Cindy-Lou (long loved ladies) are hanging out with their long lost cousins (available for the first time) Penny-Lou and Emma-Lou. You can't possibly go wrong with these ladies in your corner.